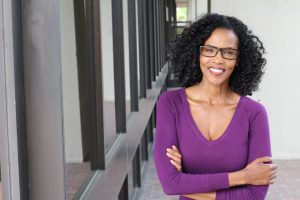 Is your smile making the right impression? Did you know that people with beautiful smiles are perceived to be happier and more successful? Your smile has the power to help you achieve great things, and cosmetic dentistry can help. If there are aspects of your smile you'd like to repair or enhance, porcelain veneers might be a good option for you. Dr. Adam Lalonde, your cosmetic dentist in Los Fresnos, can enhance your smile with porcelain veneers.
What is a Porcelain Veneer?
Best described as a thin layer of porcelain that fits over your tooth, dental veneers are custom designed to cover or repair a number of issues such as:
Wear
Chipping or fractures
Misshapen teeth
Discoloration or staining
Misaligned teeth
Gaps or spacing between teeth
Veneers can be used to repair one or two teeth, however they're best utilized to change and enhance an entire smile.
What are the Benefits of Porcelain Veneers?
Because veneers are directly bonded to your teeth, they actually add strength and function to your tooth. They're also stain resistant, so you won't have to worry about whitening a smile that's been enhanced with veneers. They're easy to take care of, as you'll be able to brush and floss regularly, and they're designed to last for many years with the right home care and regular dental checkups.
Will Porcelain Veneers Work For Me?
Dr. Lalonde and Dr. Grayson Sellers can determine if dental veneers are right for your needs during a consultation. Cosmetic dentistry offers numerous options for patients to improve their smiles, so you may be surprised to find that you have multiple options to choose from. We'll discuss you desires and goals for your smile and make recommendations for treatment that will best fit your lifestyle and budget.
For over a decade, Dr. Lalonde and Dr. Sellers have been providing high quality dental care with a personalized touch to patients in Los Fresnos. Our goal is for you to achieve and maintain a healthy, beautiful smile for a lifetime. We know you'll appreciate the individualized care and attention you receive when you work with us. Contact our office today to learn more.